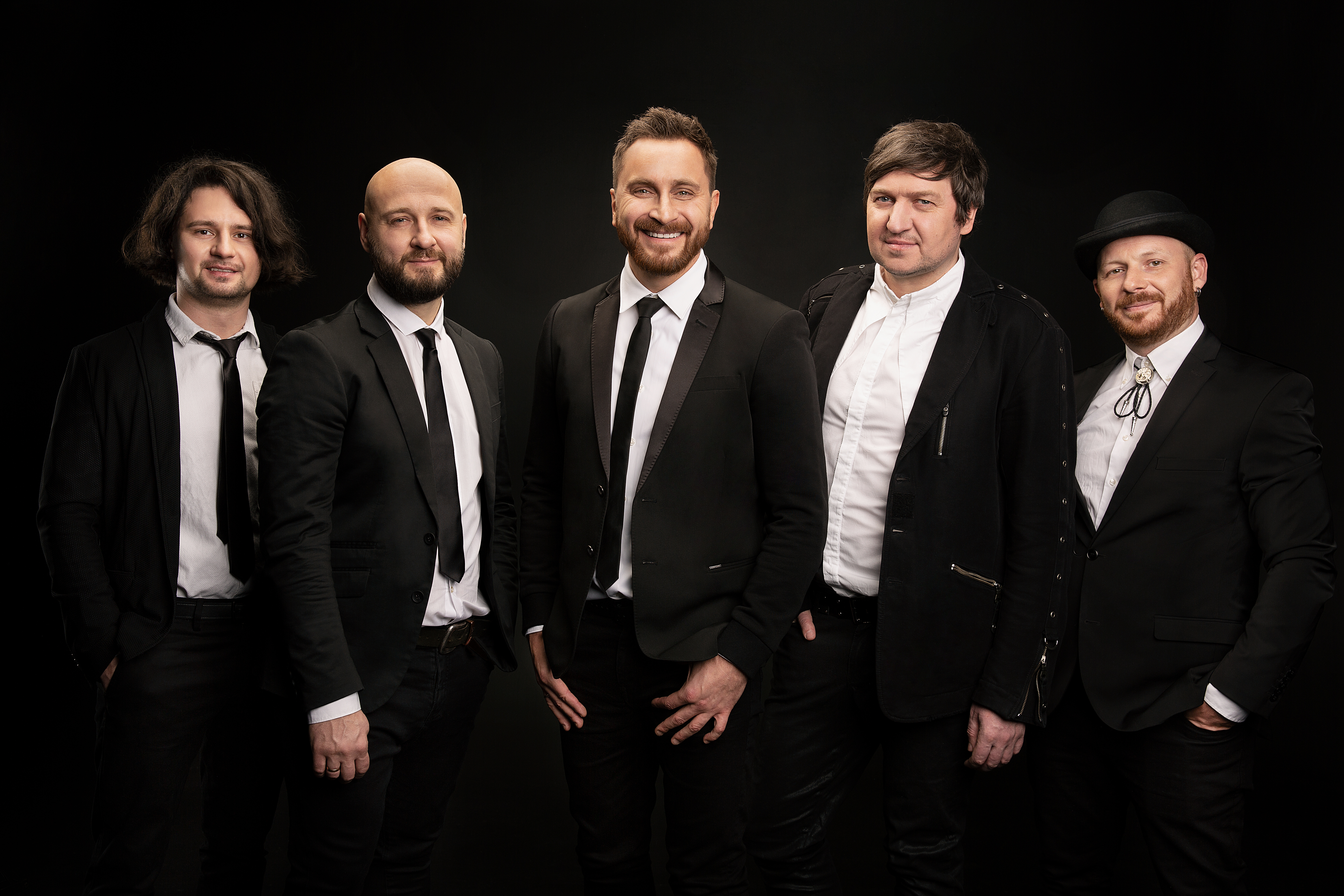 SKAI
Ternopil, Ukraine
The band was formed in 2001. Since then, guys have managed to compose lots of songs, they have actively performed on a number of stages around Ukraine, have taken part in such festivals as "Chervona Ruta" ("Red Rue"), "Perlyny Sezonu" ("The Pearls of the Season"), "Tavrijski Igry" ("Tavrijski Games") … In general, the musicians define their style as pop-rock. SKAI songs are individual stories about people's relations, feelings and everything that surrounds performers in their real life. The first band's musical explosion that attracted public attention was the song "Tebe tse mozhe vbyty" ("You can be killed by this") – a real hit, which all at once got into rotation on 25 Ukrainian radio stations. The music video on this song remains very popular on TV. The second clip was shot for the song "Remix" – joyful, dynamic track that excites the audience at concerts with its first chords. In honor of the 15th anniversary the band went to the American-Canadian Tour, where they successfully played 10 concerts. After return the band played a nationwide anniversary tour "SKAI 15 years," the final chord of which was a grand show in Kiev. Looking back, there were many sold-out performances in France, Ireland, England, of Denmark, and Spain. SKAI actively cooperates with the United Nations Office in Ukraine. In September 2009 the band supported the campaign "Climate Week in Ukraine".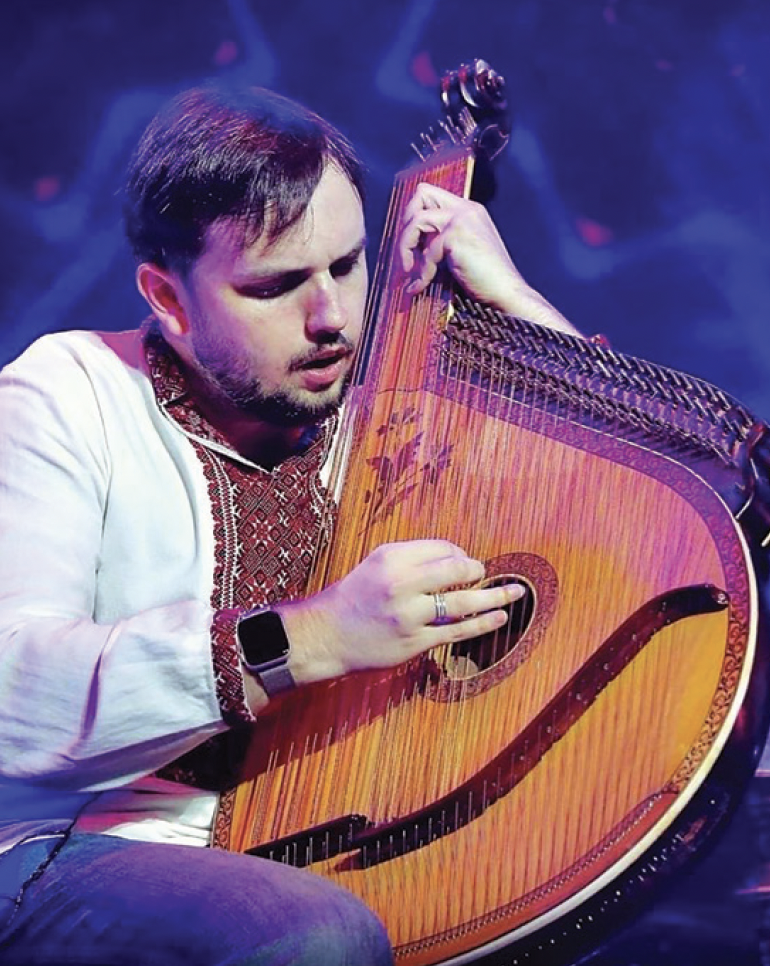 GEORGIY MATVIYIV
Odesa, Ukraine – Victoria, BC
Amazing modern bandura player and composer Georgiy Matviyiv from the west coast, originally from Odesa, Ukraine. Winner of many international music competitions, inventor of the latest methods of playing the bandura. Discography:
Exit (2007), On The Edge (2009), New View
(2011), The String Theory (2017), Source Of Inspiration (2019), Bandura in Jazz (2022).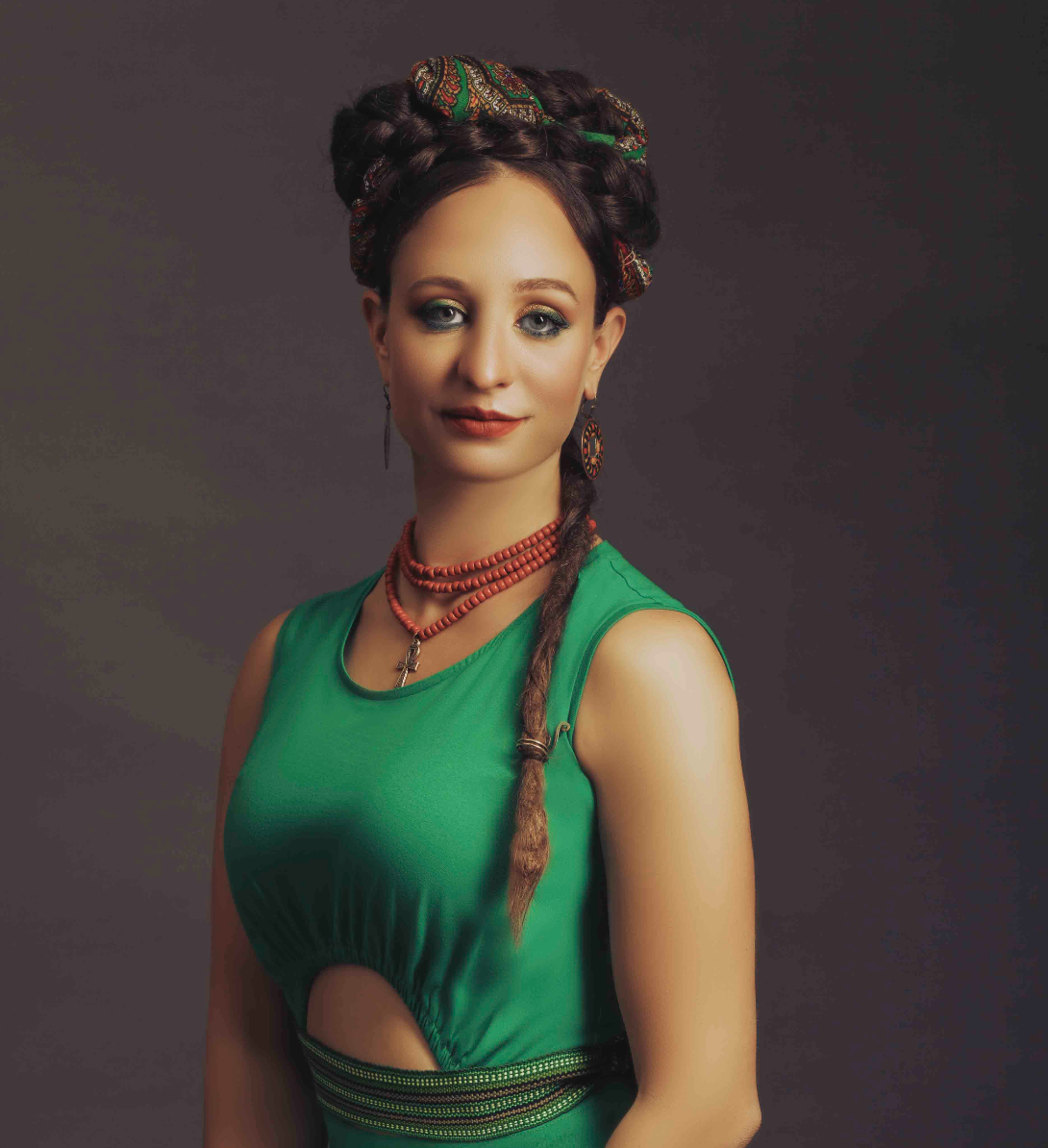 AURESIA
Montreal, Canada
Bursting with soulful catchy melodies, this guitarist and world music songstress- Auresia, excites the musical palate. Over the course of her 4 albums, Ukrainian-Canadian Auresia is a 6 times nominee for various Reggae and World music awards. Her latest singles and Music Videos for "Freedom", "Warrior" and "Za Pravdu" (for what is right) in Ukrainian are dedicated to all the Warriors of truth, love, and justice.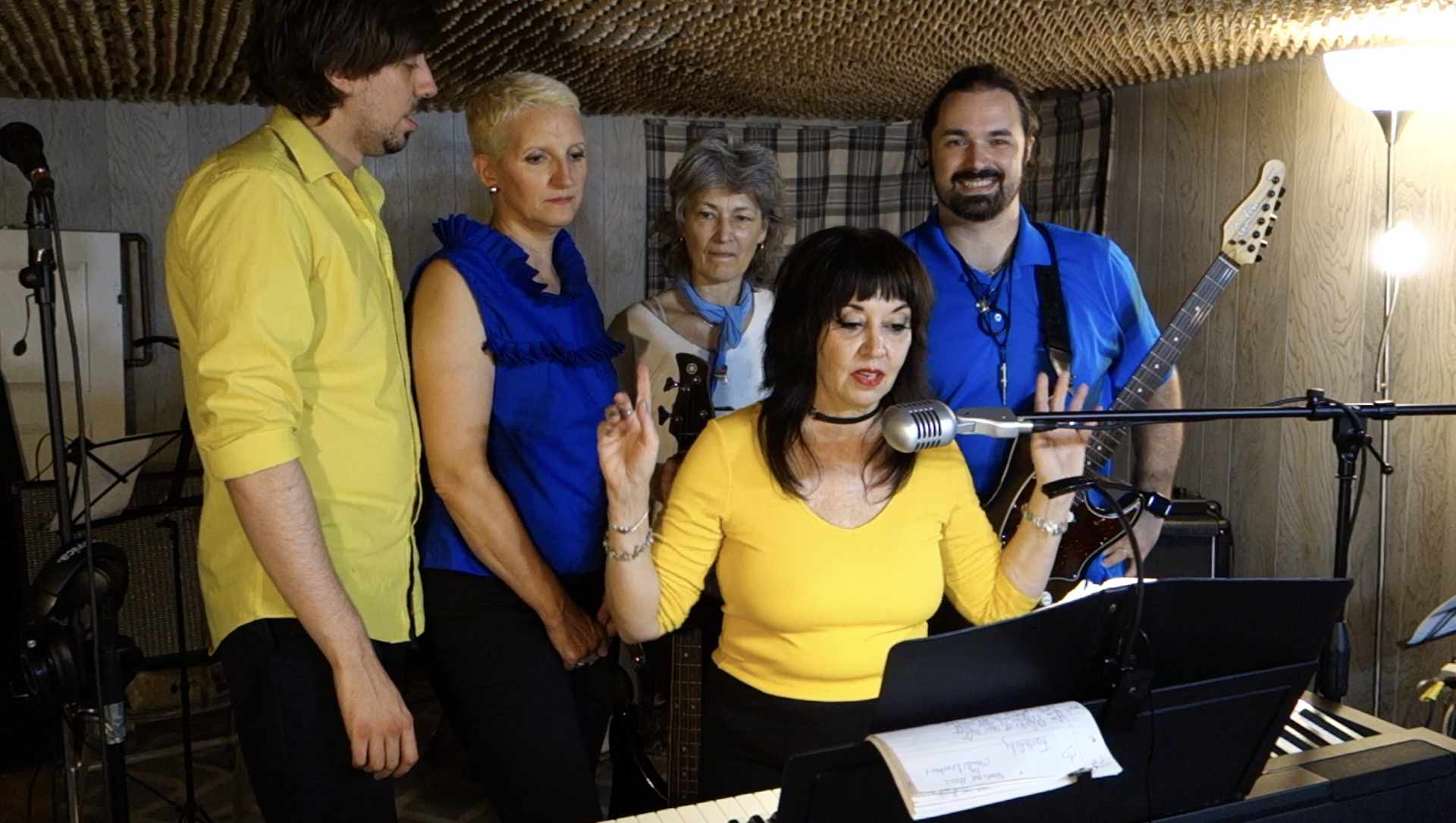 GLOBENSKY THE BAND
Montreal, Canada
Globensky the band is a project fueled by the memory of my great-grandfather, Charles Edouard Globensky, whose musical career as a Quebecer of Polish descent was well-renown. Every song is original, written, and composed by me and arranged with the band. We play rock and folk music with such influences as Elvis Presley, Heart, Led Zeppelin, Bruce Springsteen, Elton John, and others. We stand strong alongside the Ukrainian people in their fight for freedom.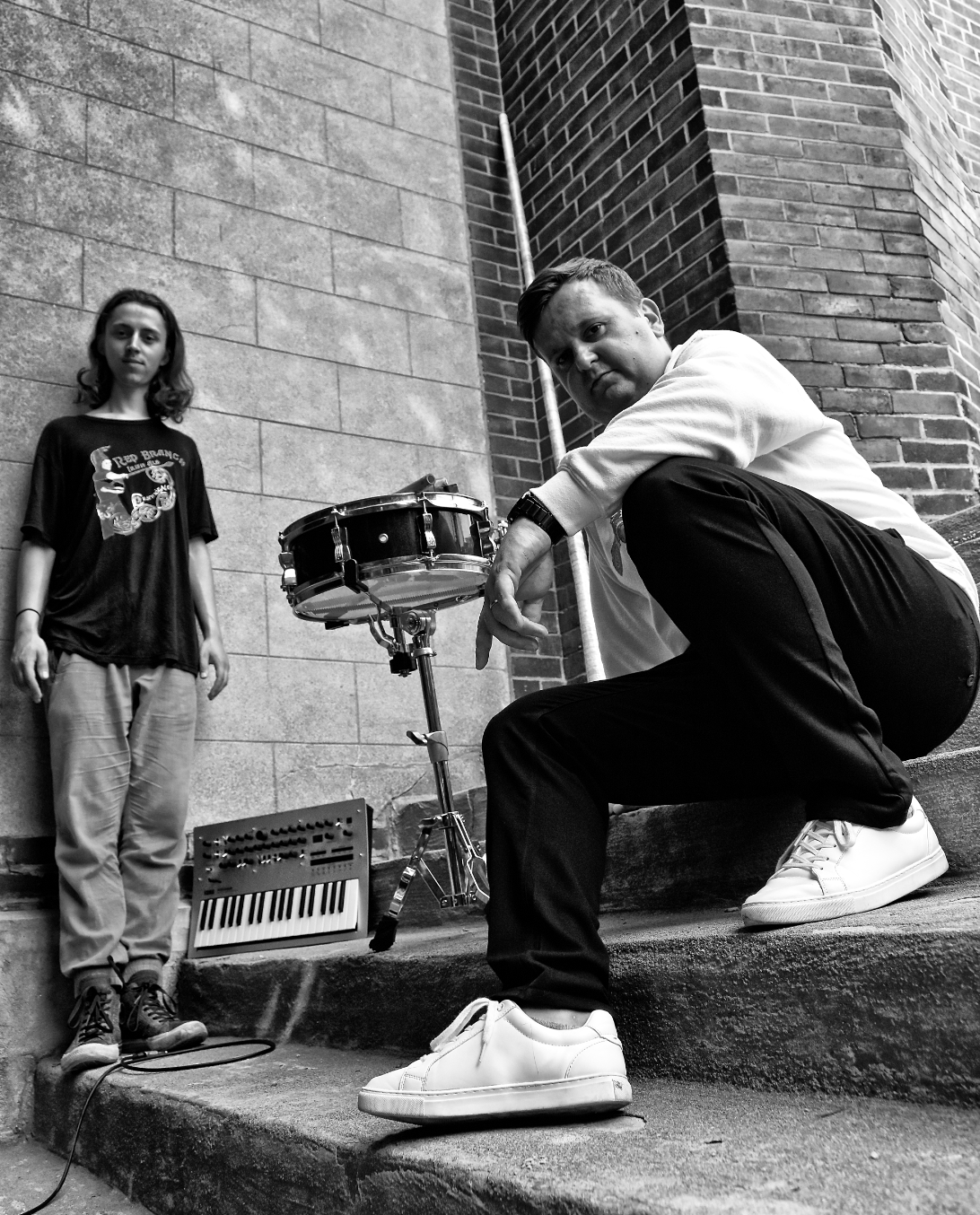 HOPANKA ELECTRO-BEETS PROJECT
Montreal, Canada
The Hopanka Electro-Beets Project is a Montreal group that reimagines Ukrainian folk melodies played on traditional Ukrainian wind-instruments, such as the Trembita, the Sopilka, and the Cowhorn. The founders of the project are the Ukrainian multi-instrumentalist and producer, Bogdan Gumenyuk, and Calgary-born, Montreal-based drummer and producer, John Buck. Their vast musical experience allows them to explore a unique blend of the traditional with the contemporary, combining Ukrainian folk melodies with jazz, vanguard, and electronic music.
YURIY KONEVYCH
Ternopil, Ukraine – Montreal, Canada
Yuriy Konevych is a lyrical tenor from Montreal with an experience in on-stage performance and who possesses classical vocal talent. Yuriy has been singing with multiple choirs, OSM choir. He performed at various festivals and official events around Canada. In his repertoire, there is mainly classical music, Ukrainian baroque works, Ukrainian folk songs, and world classical arias. He also participated in multiple concerts for Ukraine. Yury mastered vocal at McGill Conservatory.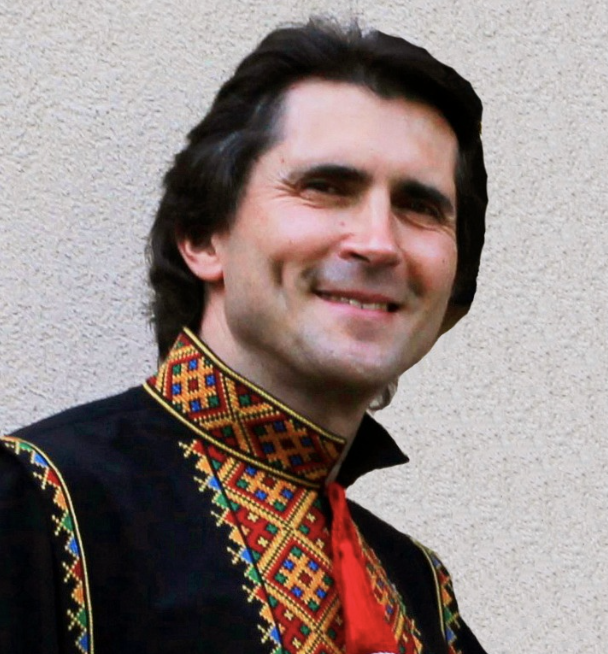 OREST TSYMBALA
Lviv, Ukraine
Famous Ukrainian singer, author of many artistic projects, and founder of International Song Festivals. Born and lives in Lviv. Graduated from the acting department, vocal faculty, Lviv National Music Academy. In 2010, he released his debut album "Dream of Love". Author of the projects "Rebel Tango" and "Car-pathian Tango". Founder and art director of the International Festival of Ukrainian Retro Music named after Bohdan Vesolovsky, the International Festival of Neapolitan Song "Zori Naplea".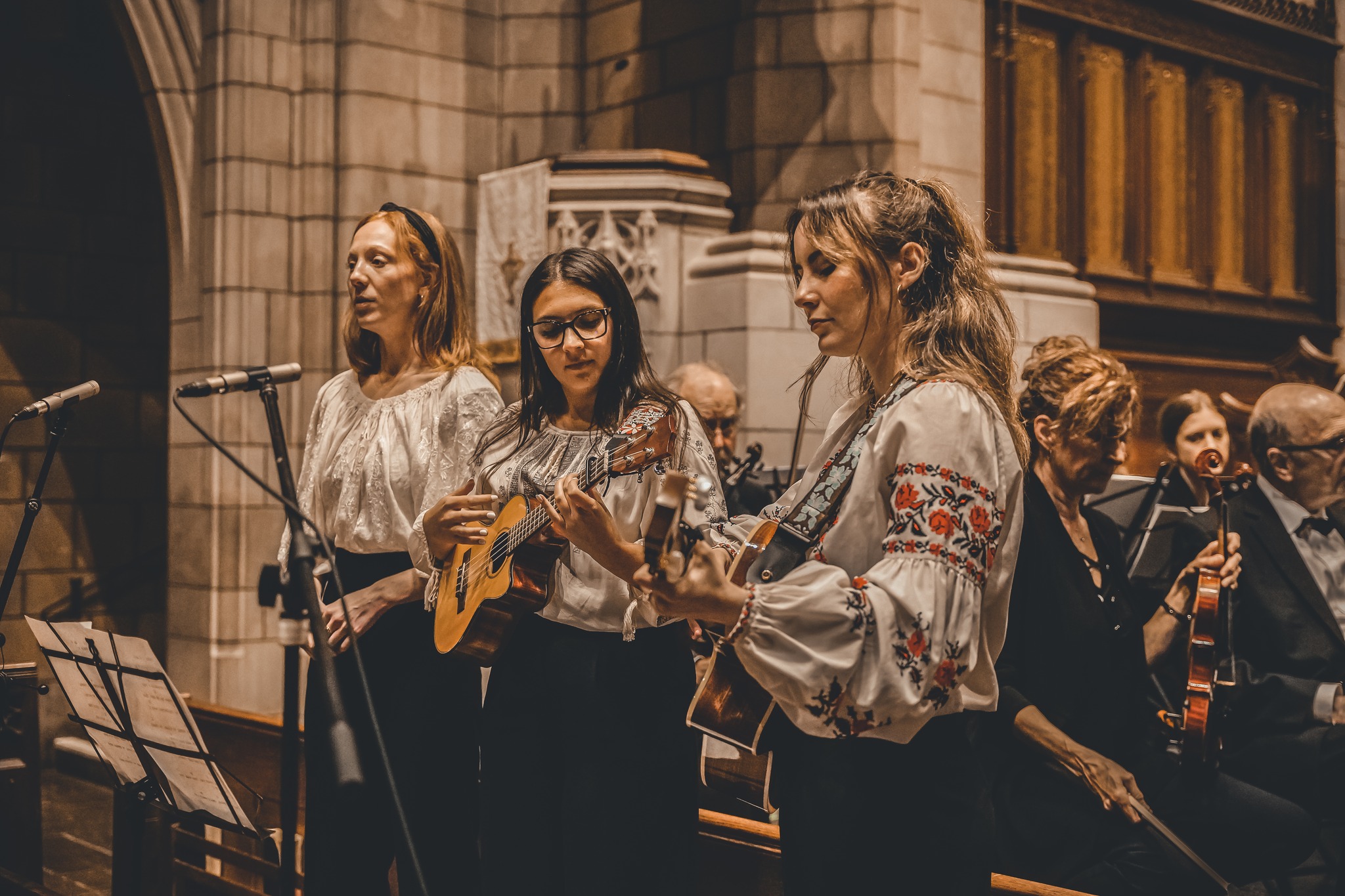 TRIO ROSSA
Montreal, Canada
Sonia Kulycky, Natalia Bedik, and Nina Semchyshyn's shared love of song shines when performing their vast repertoire of traditional and contemporary Ukrainian songs as Montreal's Rossa (POCA) Trio. Grand prix winners of the 2020 Bereginia Euro Virtual Festival, featured in the Spivanka documentary by Mo-D Productions, and guest performers at the Ukrainian Embassy in our capital, they look forward to continuing to perform and share their love of Ukrainian music with you.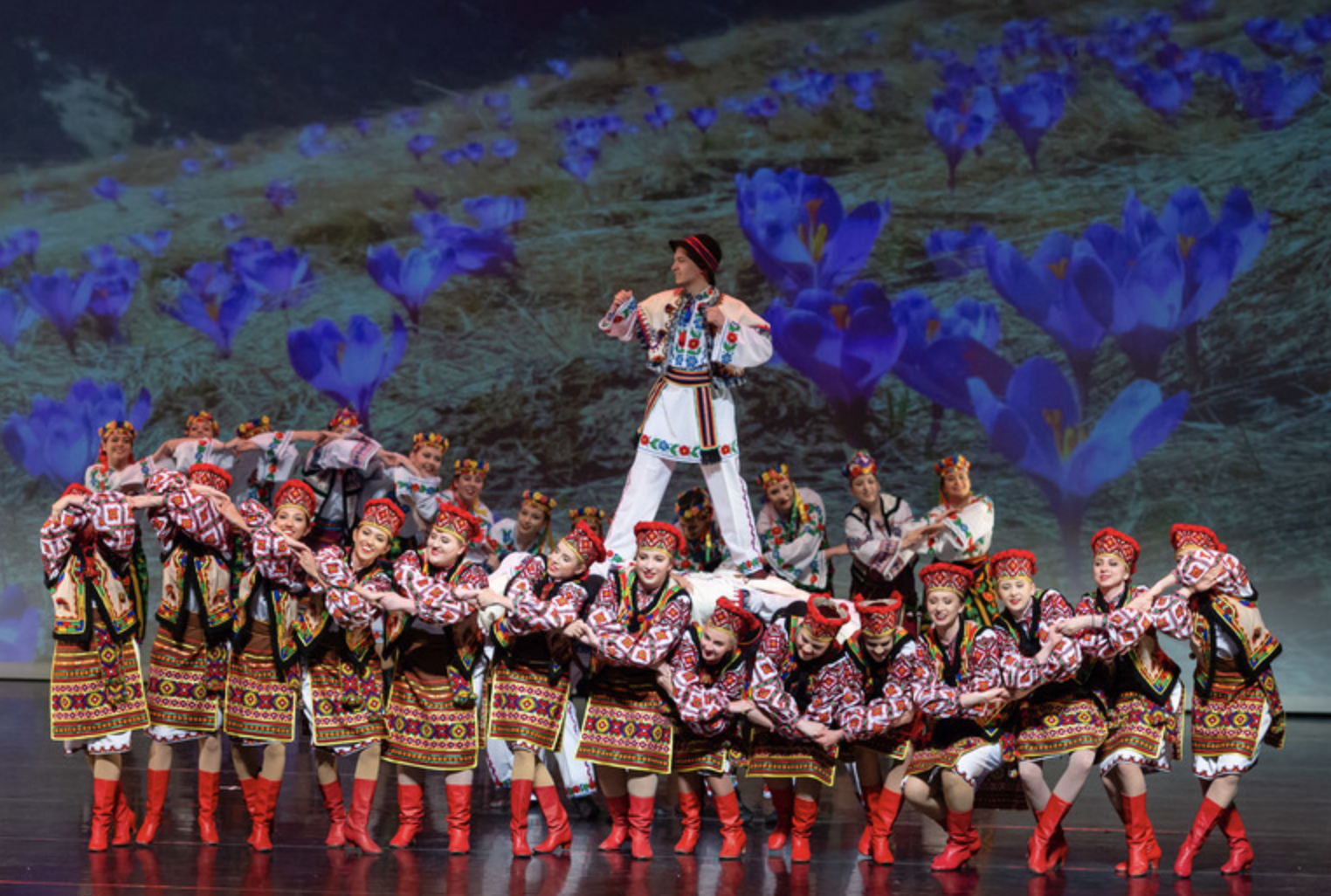 BARVINOK DANCE GROUP
Mississauga, ON, Canada
For over 52 years Barvinok has been providing instruction to dancers in the church hall of the Dormition of the Mother of God Church (St. Mary's) in Mississauga. You can start learning about Barvinok by exploring our website. Five decades ago, Barvinok Ukrainian Dance School, with just a handful of dedicated dancers – today, Barvinok provides instruction to over 430 students of different ages. The school is committed to teaching Ukrainian traditional dance.

VIDLUNNYA CHOIR
Montreal, Canada
The "Vidlunnya" Choir is a Ukrainian choir established under the aegis of the Association of Young Ukrainians (CYM) in Montreal. Since its founding in 1995, the Choir has been an important center of Ukrainian musical life in Montreal. The choir interprets choral compositions of Ukraine, Ukrainian folk music, liturgical and religious pieces and carols. The Choir actively participates in numerous concerts in the Ukrainian community and the community at large. Currently, the Choir director is Nataliya Kuchmiy.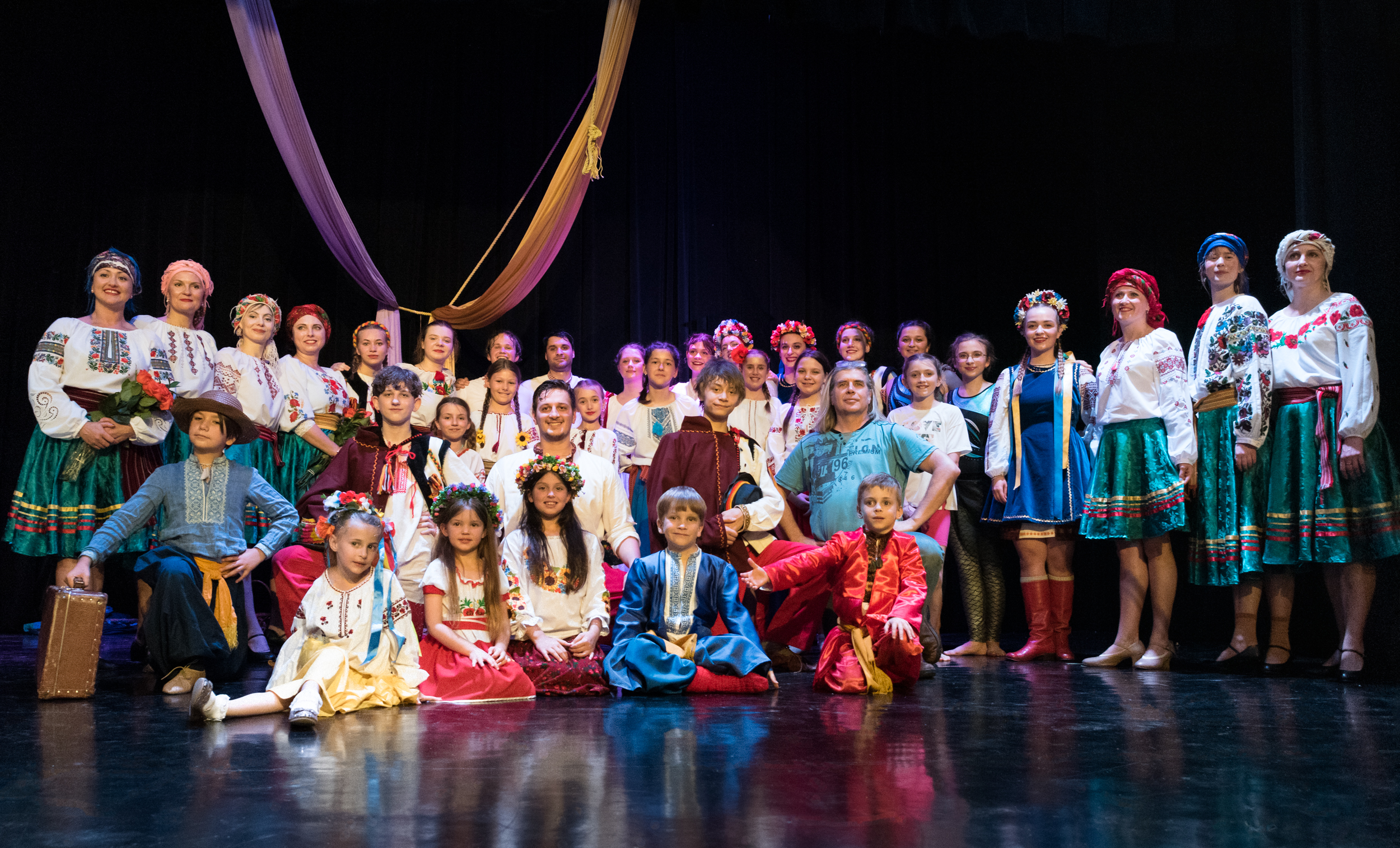 TROYANDA DANCE GROUP
Montreal, Canada
For almost 35 years, under the artistic direction of Bohdan Klymczuk, Troyanda has been exploring the many unique dance regions Ukrainian has to offer. Teaching Ukrainian folklore through theatrical dance with a hint of circus arts. The school welcomes all ages and levels and offers a unique program for children 3 to 6. Curious? Want to know more? Contact us e-mail: [email protected], Instagam: @troyandastudio or Facebook: Troyanda Montreal.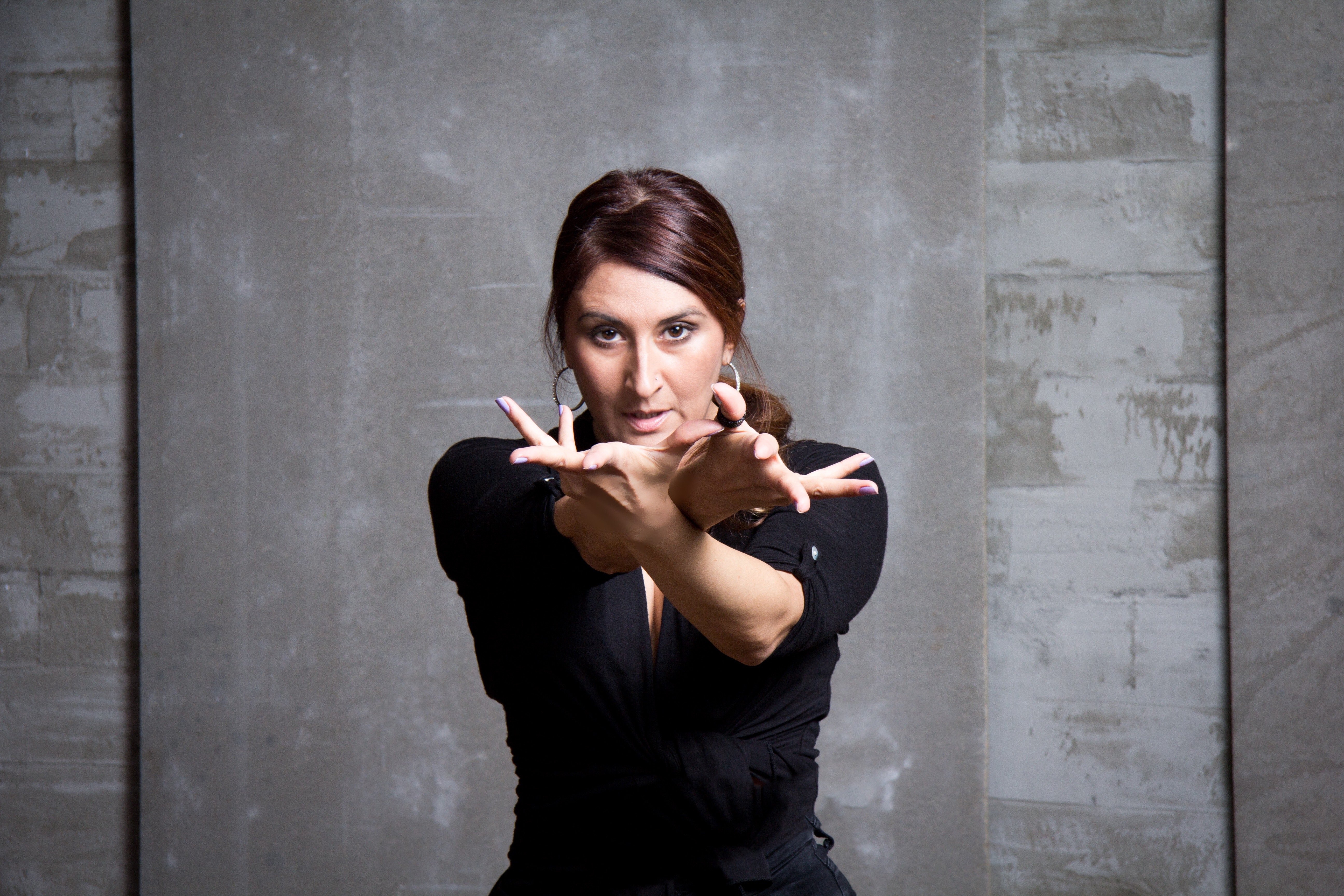 MARIA
Kyiv, Ukraine – Montreal, Canada
Maria is Spanish and married to a Ukrainian, she was living in Kyiv when the russian attack started. Maria is a choreographer and a professional dancer, here are the 2 projects she built in Ukraine:
Kahan: https://vimeo.com/384905146
Las Ukraínas: https://youtu.be/M8ZkxSpp3mE (you can follow my company here: https://instagram.com/lasukrainas)
She was also Flamenco coach for Natalia Mogilievskaya, Monatik (Lida Lee), Olya Tsybulskaya. So she considers herself a choreographer from Ukraine.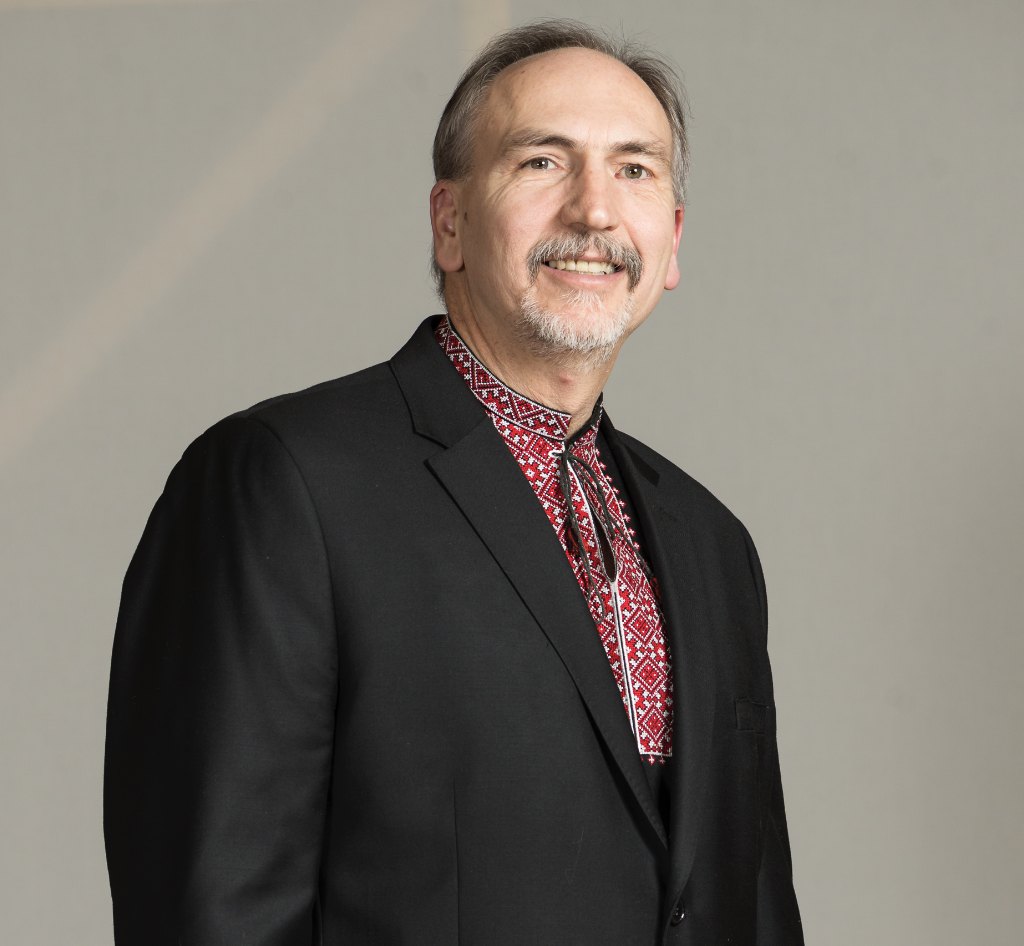 REV. VOLODYMYR KOUCHNIR
Montreal, Canada
Rev. Volodymyr Kouchnir was born in Ukraine, Bukovina. In 1990, he immigrated to Canada. Besides his pastoral ministry, he is active in cultural life. His music trilogy "To Serve God-Serve the People" set to the poetry of Metropolitan Ilarion Ohienko; the second album – "'Your Foot Print" and the third "Embroidery of Life", working closely with Montreal composer-songwriter Oksana Senkiv and the distinguished artist of Ukraine, Oleg Shak.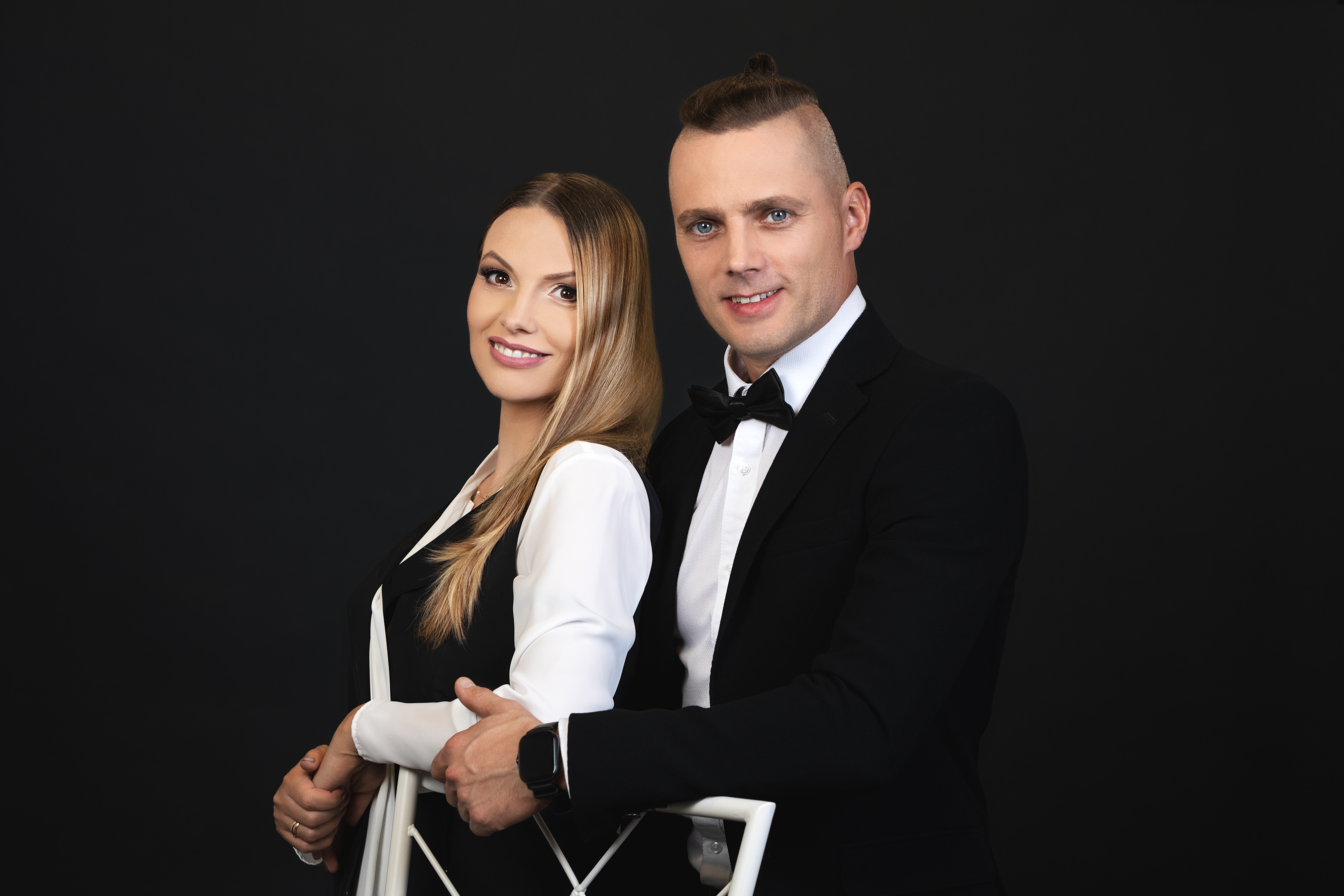 DMYTRO, KHRYSTYNA ANDRONATII
Kyiv, Ukraine – Montreal, Canada
Golden collection of Ukrainian songs from the repertoire of the legendary singer of Ukrainian origin Kvitka Tsysyk. Acoustic version – Piano, vocals. Piano – Dmytro Andronatiy. A famous Lviv musician, a graduate of Lviv Musical Academy, pianist, keyboardist of many popular Ukrainian projects. Vocals – Khrystyna An-dronatiy. A famous Lviv singer, a graduate of Lviv Lyudkevych Unversity, vocal teacher. During the year of living in Montreal, we actively participate in concerts, events, and projects of the Ukrainian community.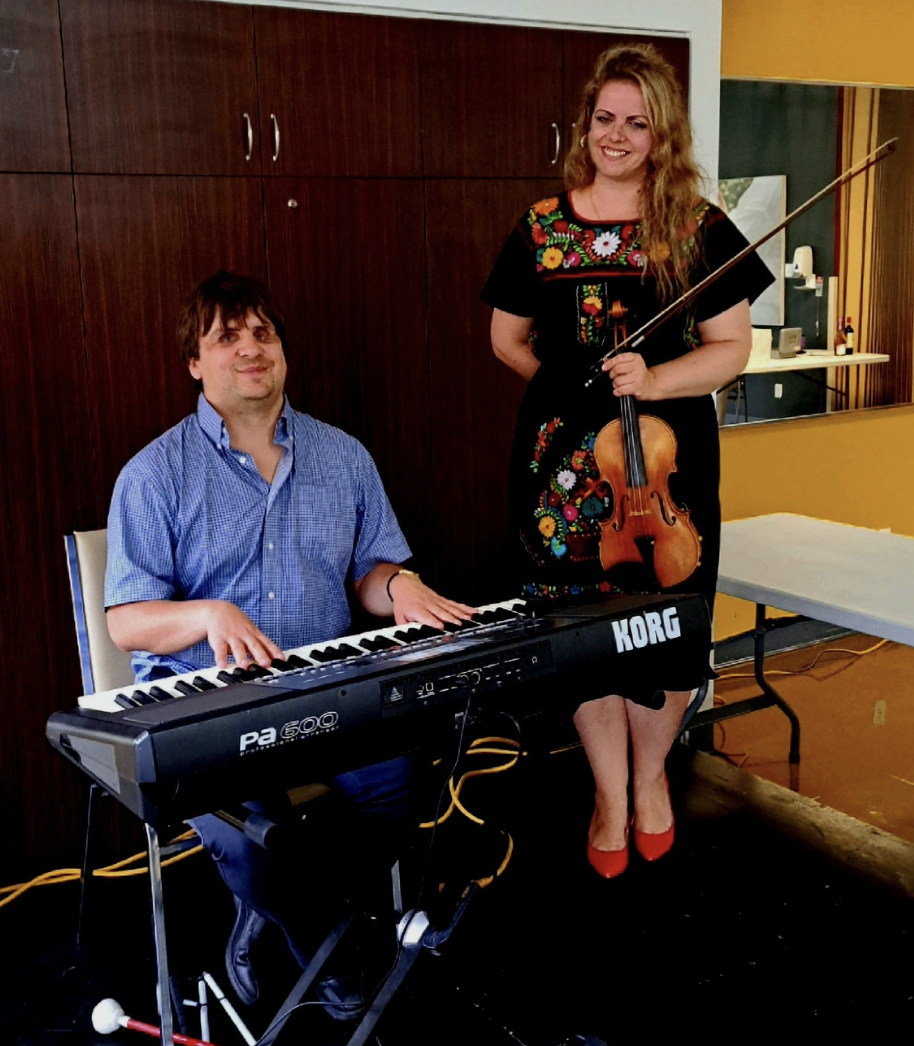 DRABARNI
Montreal, Canada
The Drabarni ensemble consists of a violin and piano duo and specializes in Eastern European, Klezmer, and Roma music. We are active throughout the greater Montreal area and in the US.
We have performed at festivals (Ukrainian, Polish, Lithuanian), embassies (Poland), consulates, concert halls, restaurants, bars, cafes, weddings, private venues, and old age homes. We have been performing traditional Eastern European music now for over twenty years.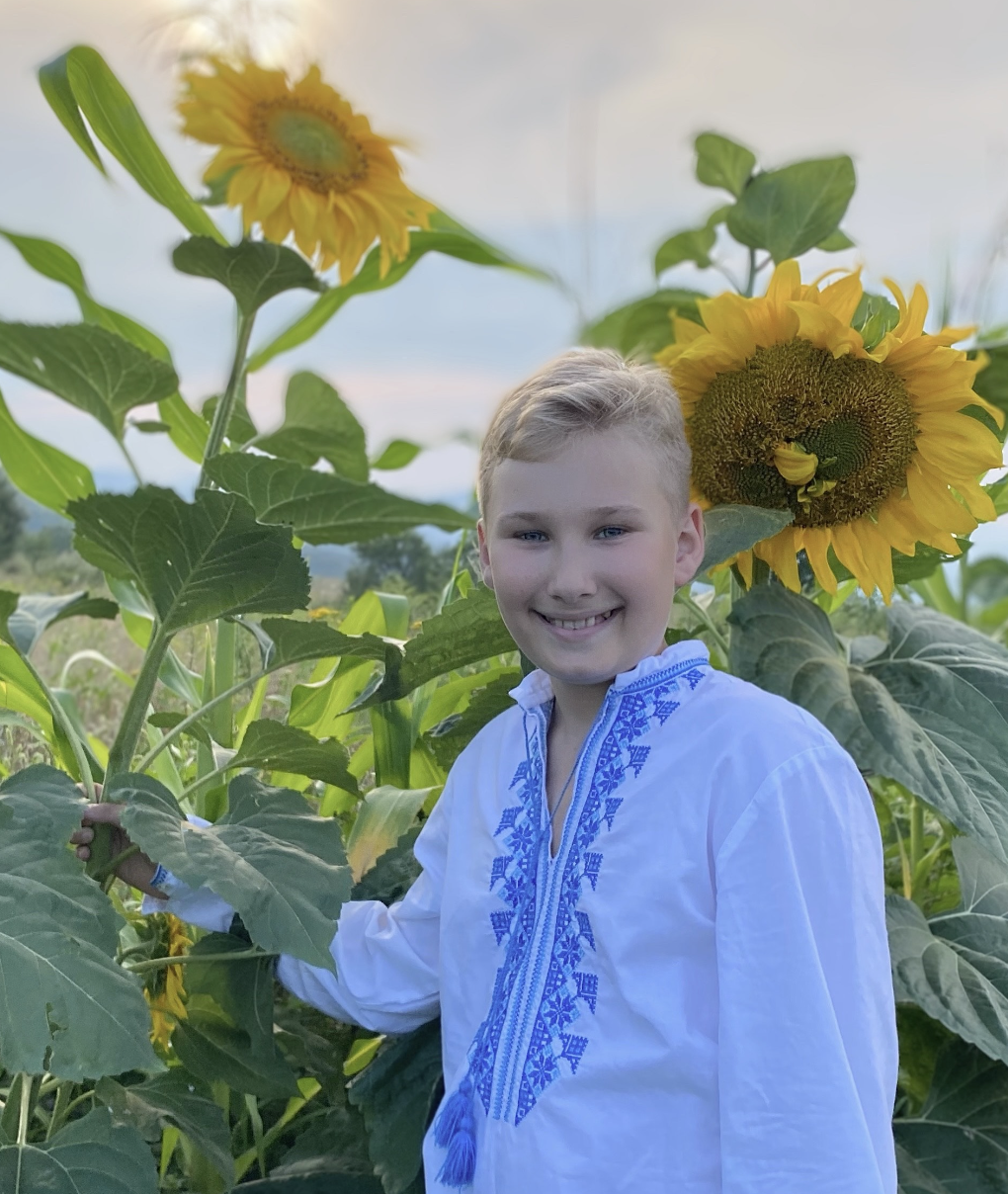 TYMOFIY KOROBEINIKOV
Mukachevo, Ukraine
Tymofiy Korobeinikov – 12 years old. He came to us from Trans-carpathia, from the picturesque town of Mukachevo. He has been singing solo since the age of 6! Winner of many All-Ukrainian and international festivals-competitions, scholarship holder of the Mukachevo City Council in the field of culture. His teacher, Ihor Bilyk, is an honored figure of Ukrainian pop art, a famous Ukrainian composer and singer, author of many works that Tymofiy actually has in his repertoire.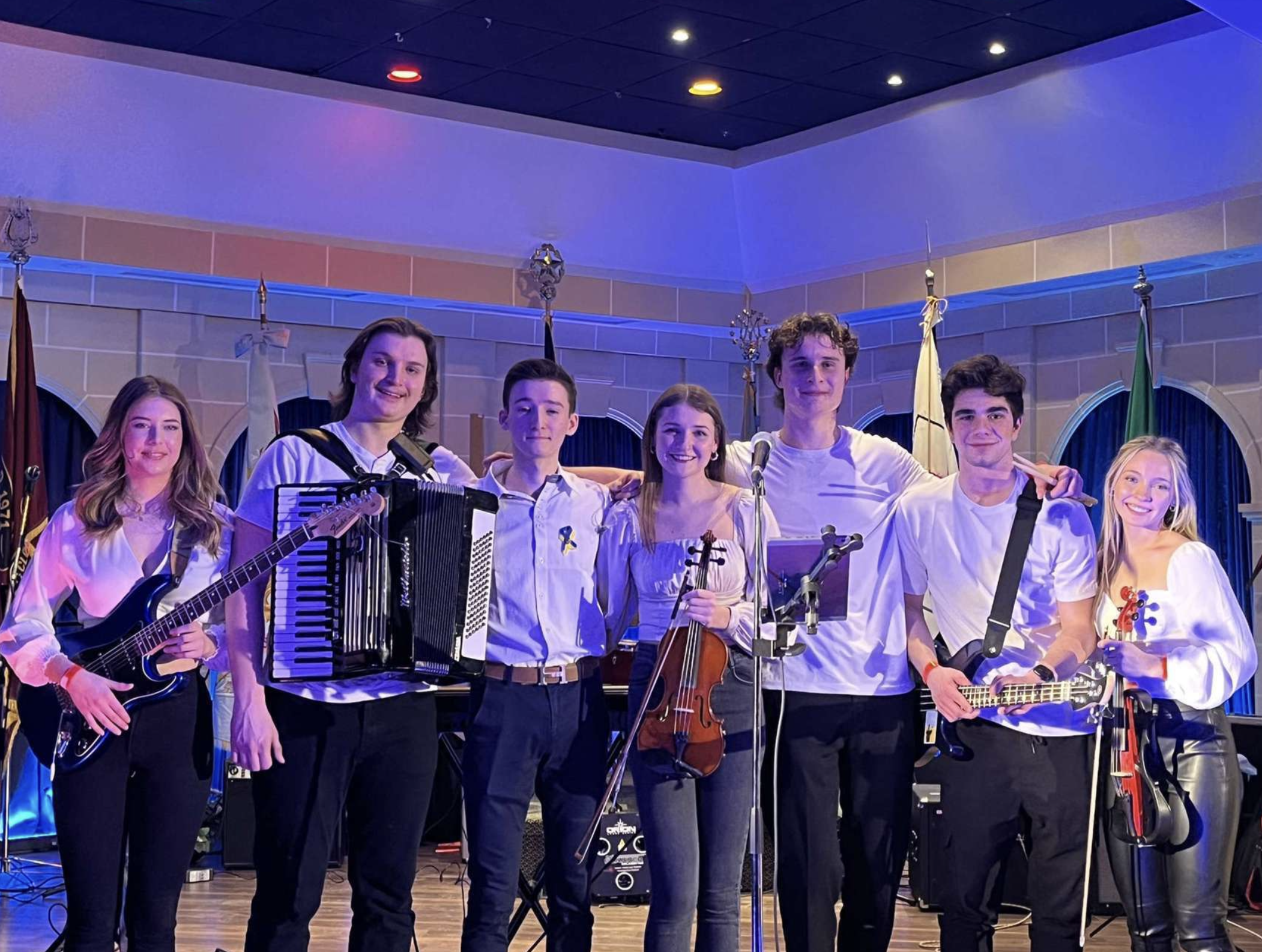 TYSK
Toronto, ON, Canada
We are TSK, a new Ukrainian-Canadian band that just recently celebrated it's 1 year anniversary. Since then, we have performed at various functions including weddings, Zabava's, local/international fundraisers, festivals, as well as CYM's 75th anniversary Plenum banquet. We play traditional Ukrainian music whether it be Zabava style or concert/festival oriented (patriotic songs). We do modern Ukrainian, French, Spanish international music as well.
SAF SAFRON
Piedmont, QC, Canada
My name is Bohdan Safroniuk, my stage name is Saf Safron. I am Ukrainian hip-hop artist based in Piedmont. I will present the video and song recorded and dedicated to the 30th anniversary of Ukraine. You will see the beauty of Ukraine and its lands in my video. Слава Україні!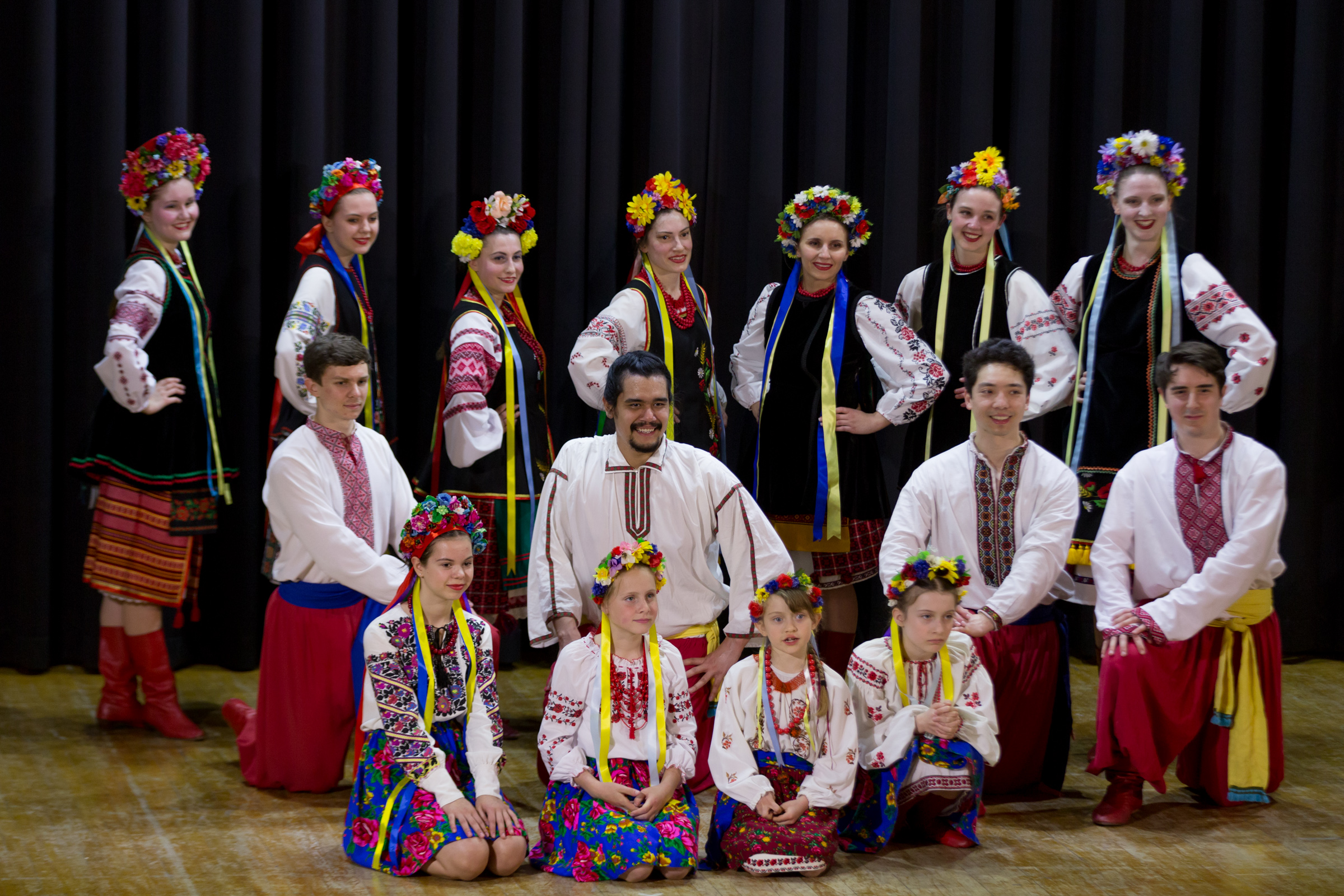 MARUNCZAK DANCE GROUP
Montreal, Canada
The Marunczak Ukrainian Dance Ensemble was founded in 1945 by Peter Marunczak, and has been under the artistic direction of Donna Marunczak for over 20 vears. The ensemble currently performs at weddings, festivals, receptions, and other events in and around Montreal.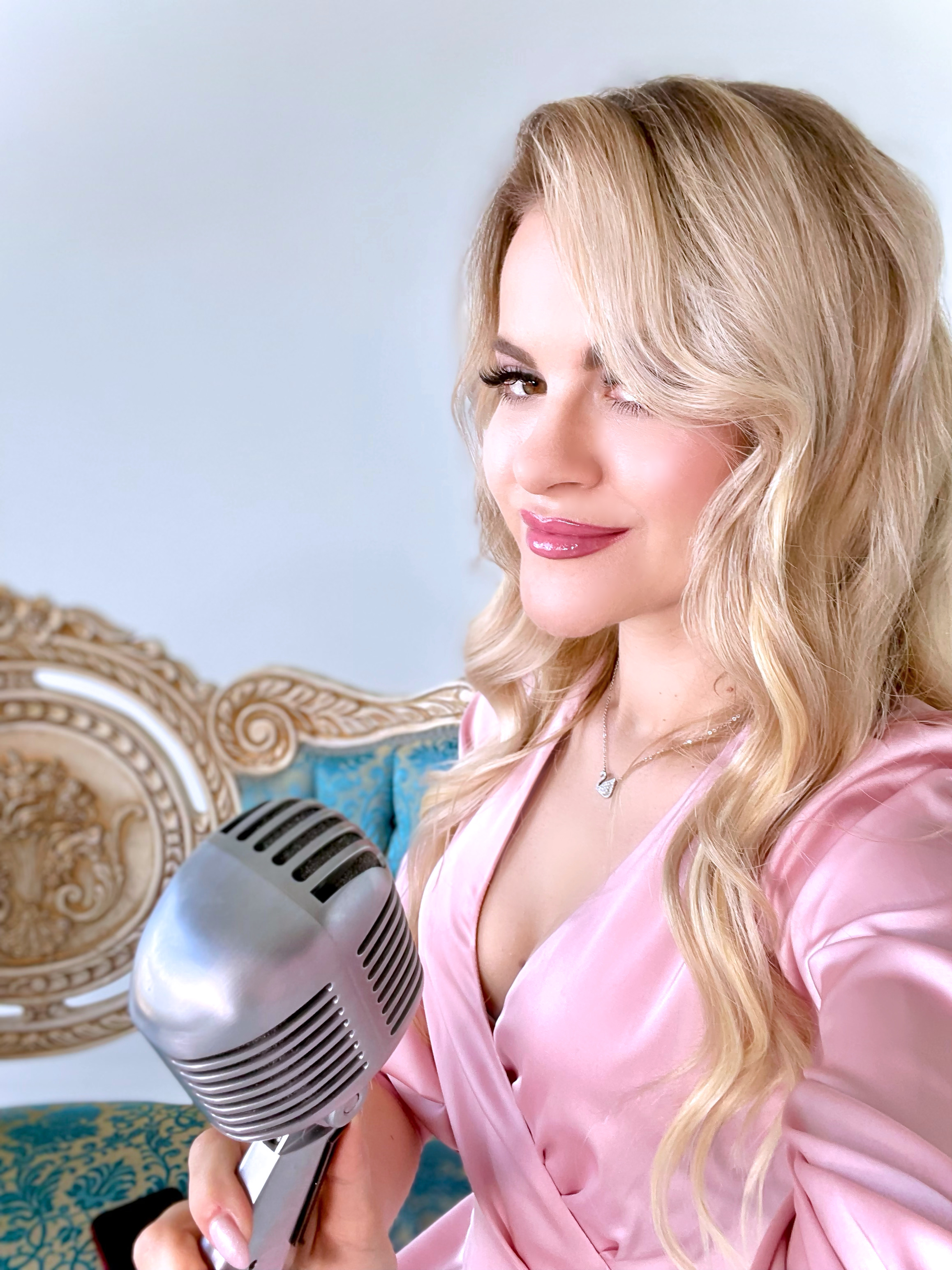 ALEKSEEVA EVGENIYA
Montreal, Canada
Alekseeva Evgeniya, a Canadian singer born in Ukraine, Odesa with a crystal clear voice, and a coloratura soprano, possesses a unique style that combines classical vocals and modern sound.
Winner of numerous international and all-Ukrainian competi-tions. She is currently developing her singing career in Canada, touring with solo concerts and recording a new album.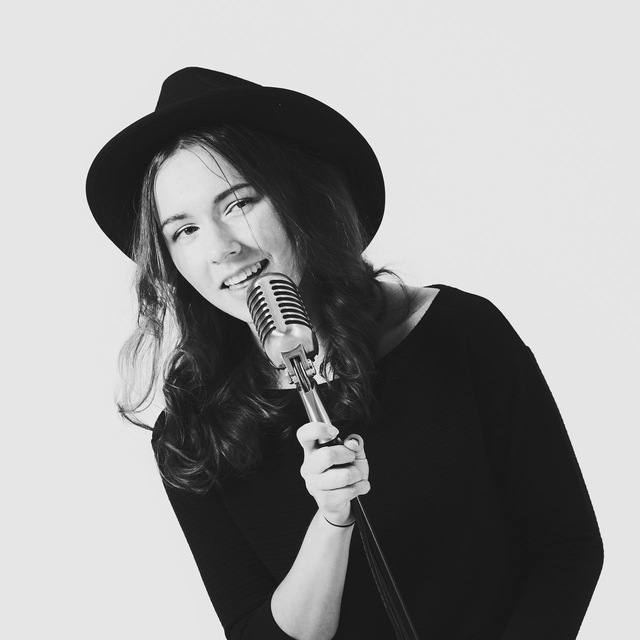 Anna Mihunova
Kharkiv, Ukraine – Montreal, Canada

Inspiring Ukrainian retro songs are combined with the pure voice of a professional Ukrainian singer, Anna Mihunova. Catchy melodies that speak about love will be heard in modern interpretations.